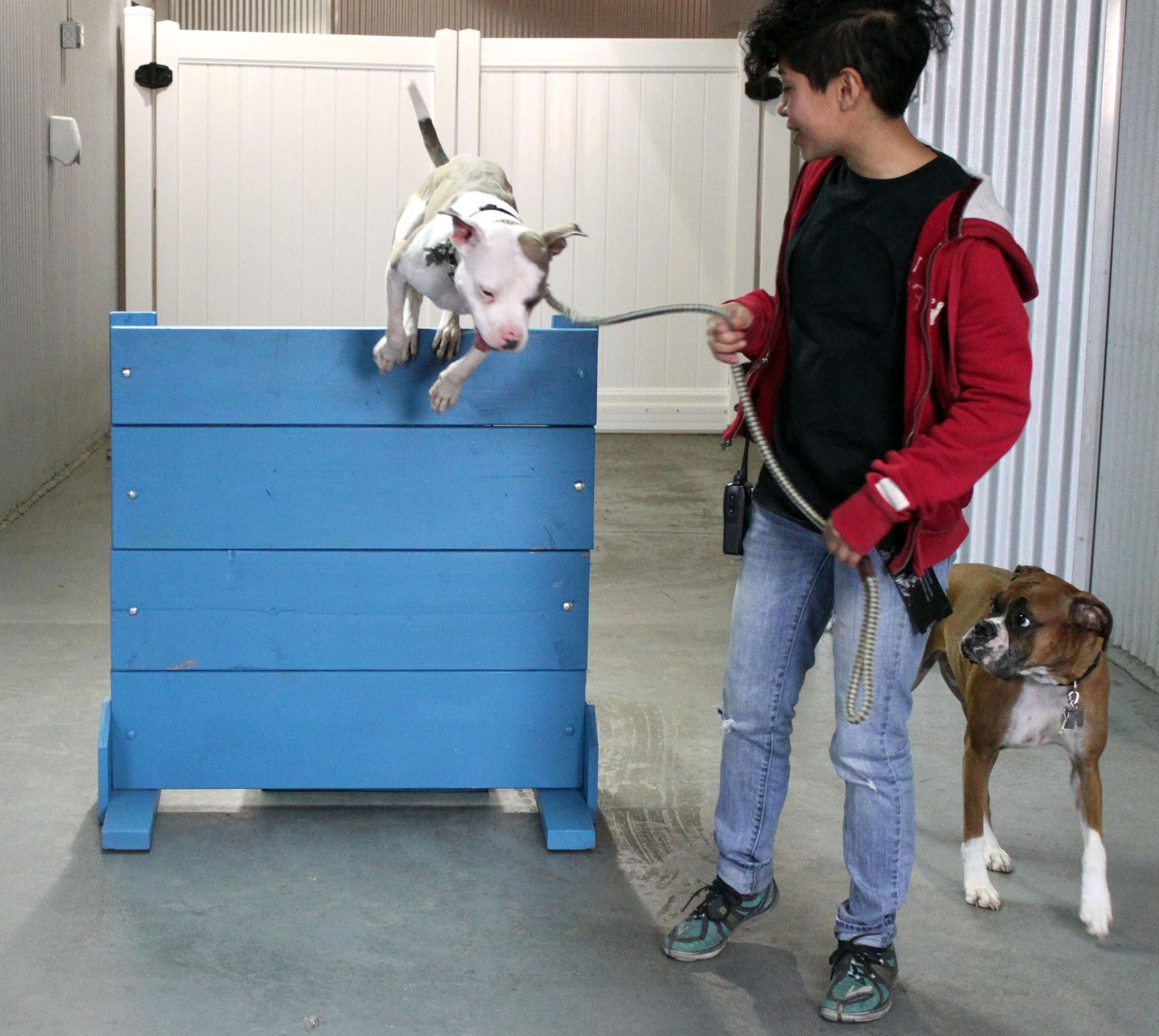 Winter doesn't officially start for another couple of days, but in most of the country it's already cold, snowy, or both. I was never a huge fan of freezing weather, but my Westie, Bailey, loved winter and c

ould stay out in the cold all day long. Brrrrr!
Since I am not covered in fur, I had to find ways to exercise Bailey without freezing to death myself. So in this post, I 'm going to discuss the warm and magical world of indoor dog sports, which are especially great activities during the winter months.
I'll begin by talking about agility, which is one of my favorite sports. It has really picked up in popularity over the years, so it's pretty easy to find a facility that offers classes in your area.
For those of you who aren't familiar with agility, it's "a dog sport in which a handler directs a dog through an obstacle course in a race for both time and accuracy." Some of the obstacles include A-frames, weave poles, jumps, tunnels, seesaws, and pause tables.
Agility is a great way to tire your dog out, both mentally and physically. You'll also do a lot of quick-trotting and pivoting yourself. You can either take agility classes for fun or, if you get serious about it, for competition. I participated with Bailey for the fun of it; she wasn't the best (she got distracted very easily), but she loved the treats and extra attention at the end of each course. And I loved the interaction and watching her enjoy herself and learn new things.
For those of you who decide to compete, you'll have to work at it. There are rules to follow and run times to perfect. But competitions are a lot of fun – there is a great atmosphere and a lot of camaraderie. If you're interested in competing, take a look at the Agility Rule Book and website from the AKC.
Either casually or competitively, agility is a great way to bond with your dog and for both of you to get exercise. And it will keep you out of the cold for an evening, which is reason enough for me!
Have you tried agility? What was your experience?