Have you ever dreamed of what it would be like to trade in your desk and cubicle for a dog leash, treat bag, and grooming scissors? Many people turn to FetchFind because they are passionate about pets and are contemplating a career change to work with animals. They want to get the best education possible before embarking on a new path in life. Some want to dive into a full-time job, while others could be satisfied as weekend hobbyists. Many dream of owning their own businesses one day!
There's never been a better time to make a career shift to the pet industry. In 2016, the pet industry was worth over $64B, and it's on track to be over $92B by 2019 – that's a lot of kibble! If you aren't sure if you are ready to take the leap yet, here are three ways to test the waters.
Perhaps you already know you want to work with animals. Find out if you have the temperament, skill set, and drive necessary to become a pet pro. Do you have the patience to be a dog trainer? Are there advancement opportunities with a grooming career? Can you survive on a dog walker's wages? FetchFind gives you the scoop on three booming careers in the pet industry, their opportunities, and how you can get involved.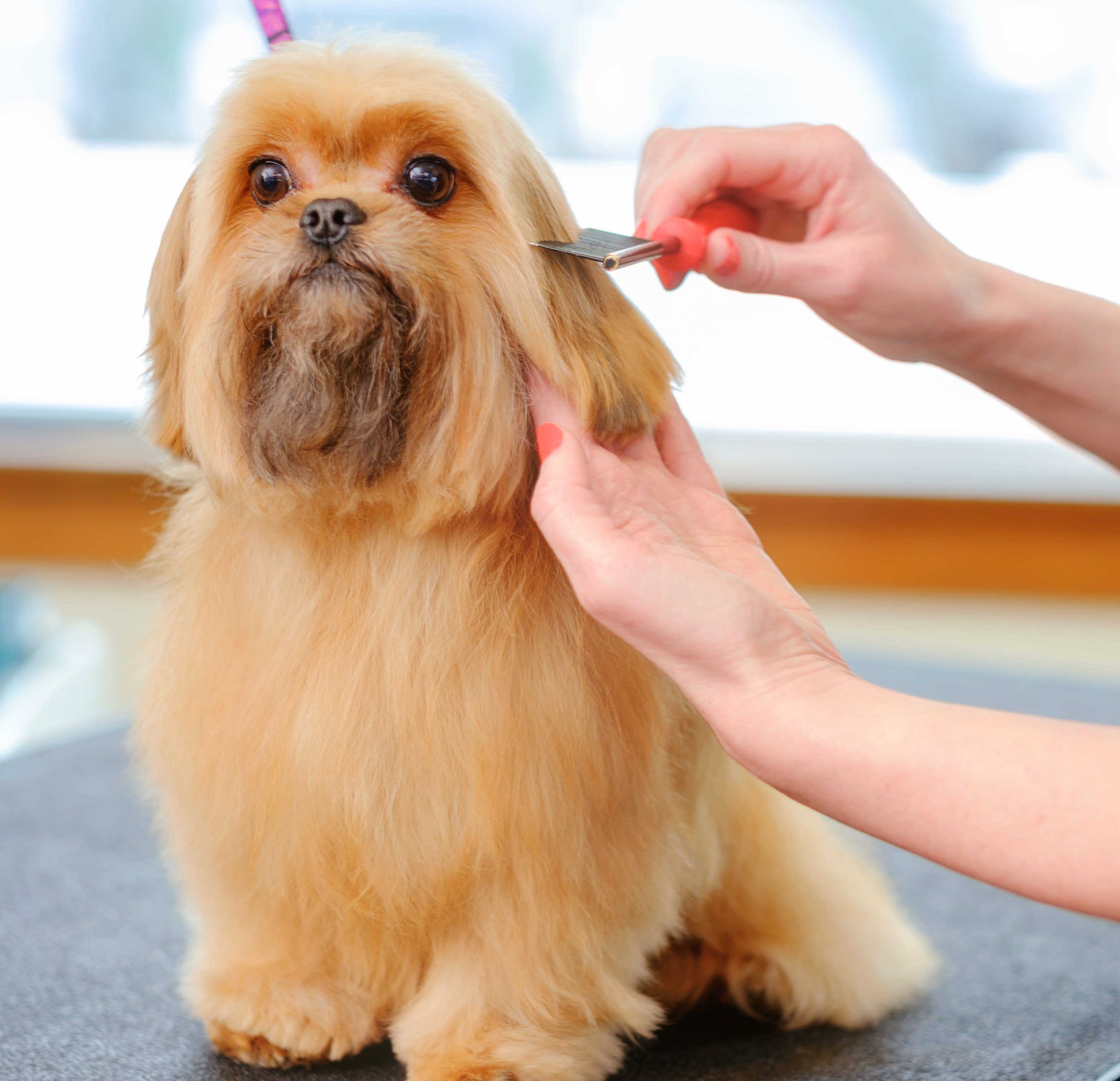 Dog Groomer
The Job: Groomers help maintain pet health by brushing and bathing dogs, as well as trimming their nails, brushing their teeth, and cutting their fur. Groomers also have an opportunity and responsibility to counsel pet owners about the importance of grooming and how it affects overall pet health.
The Opportunities: Many grooming businesses are independently owned and may offer other pet services such as retail, boarding and day care. There are mobile groomers who bring their grooming vehicle to clients to perform their services onsite. Groomers may also work within another business, such as a pet supply store.
The Education: Groomers must have experience handling a wide variety of animals. Some achieve this through apprenticeships, but we believe a formal education and training program like the one PetSmart offers its employees sets up a groomer for a successful long-term career...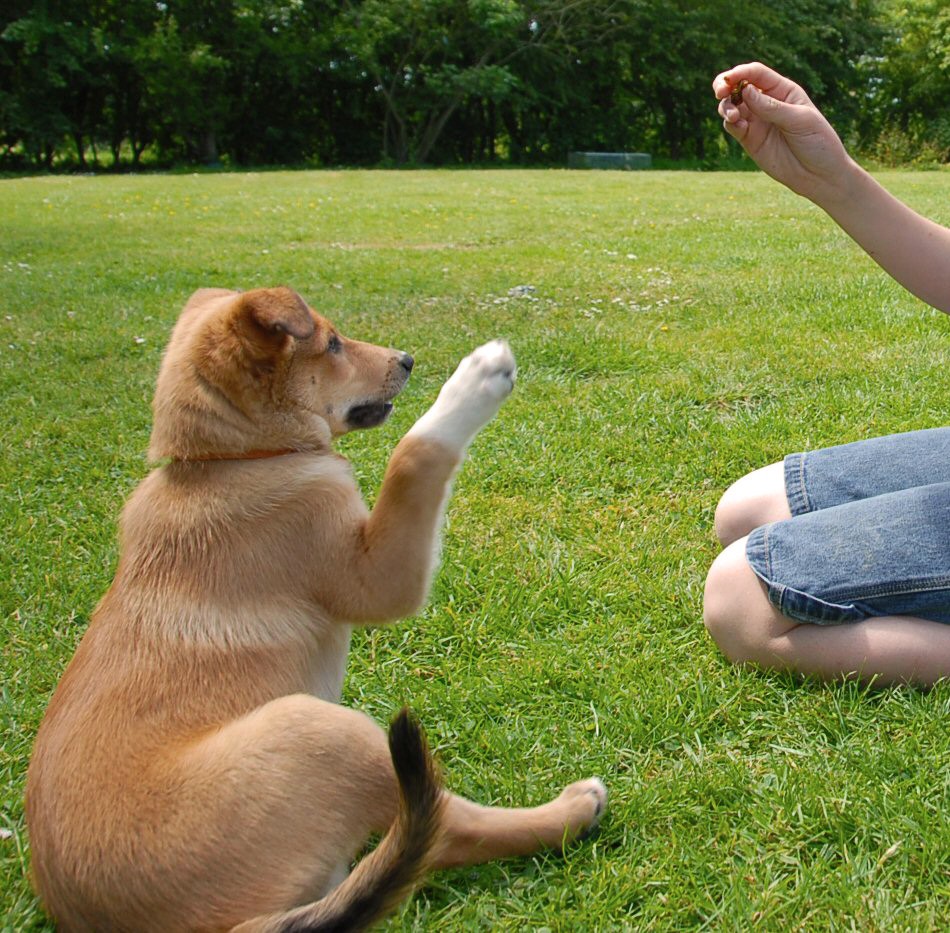 Dog Trainer
The Job: The biggest shock for some people who want to become a dog trainer is that you are actually working with people more than dogs! That's because you must show the pet parent how to teach a dog to respond to commands, as well as get them to perform certain behaviors or actions that aren't necessarily natural to the dog. Trainers can work one-on-one in a client's home, as well as run group training classes.
The Opportunities: Many dog trainers are self-employed or work for a small business under the direction of a more experienced trainer. Some other pet-related businesses hire dog trainers, such as veterinarians, shelters, groomers, and pet stores.
The Education: Most reputable dog trainers will have formal education and official certification. Unlike some other pet careers, there is a professional organization for dog trainers called the Association of Professional Dog Trainers, which offers seminars and networking opportunities for trainers as well as certification. If you see the initials CPDT-KA behind a trainer's name, you know that person has put in the hours and has the skills to become an effective, responsible professional.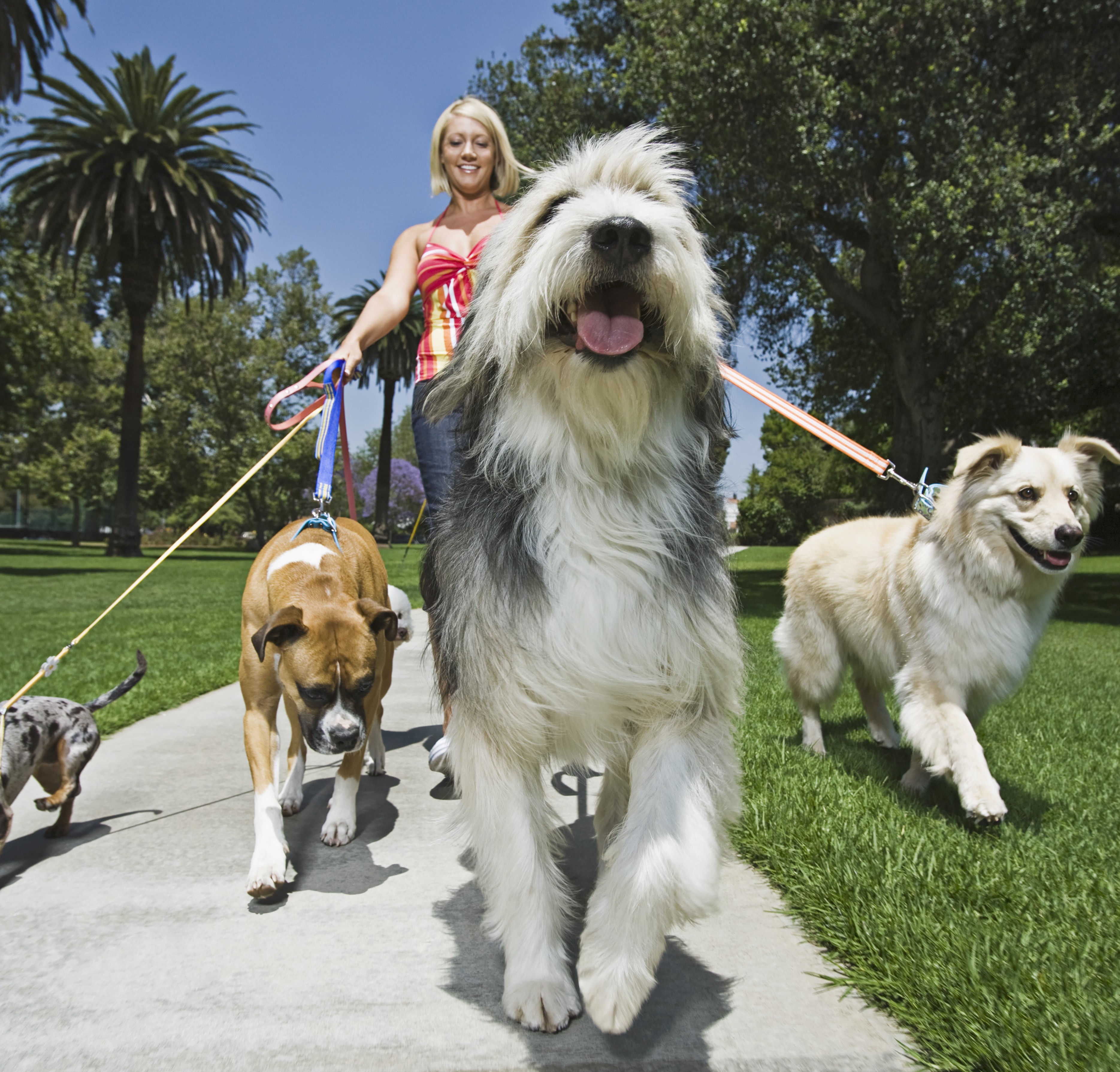 Dog Walker / Pet Sitter
The Job: Dog walkers and pet sitters often care for other people's animals in-home. Dog walkers visit a client's home to walk the dog while the pet parent is away. Pet sitters stay in the home or visit frequently to offer more individualized attention than a typical boarding facility, and the animal can stay in the comfort of its own surroundings.
The Opportunities: As people tend to work longer hours, the demand for dog walkers is growing, so this job is needed anywhere there are working pet parents. Dog walkers and pet sitters can work for a company or cooperative, but the majority of them work independently.
The Education: To become a dog walker or pet sitter, one must have experience and skill working with animals, and be able to provide references to clients. However, training and education is very important to this role. New walkers should be trained by experienced walkers before they go solo. A dog walker or pet sitter should also be trained in first aid and CPR as well as basic canine communication and dog handling. Check out our pro/con comparison of being a dog walker.
---
Please know that a career with animals doesn't mean playing with puppies all day. In fact, you'll likely end up working like a dog. Being a successful pet pro is hard work, but there's truly nothing more rewarding. Just read some of our success stories!